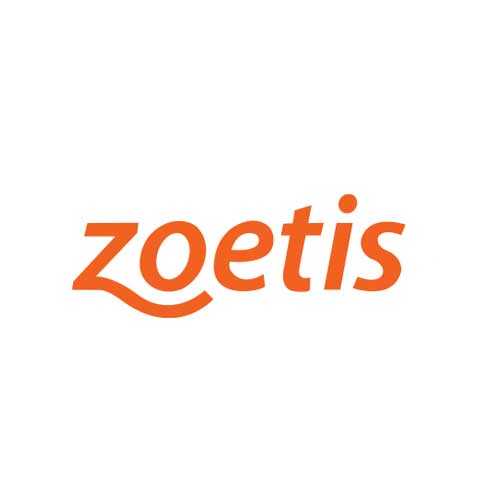 Zoetis
As the world's leading animal health company, Zoetis is driven by a singular purpose: to nurture our world and humankind by advancing care for animals. After 70 years of innovating ways to predict, prevent, detect and treat animal illness, Zoetis continues to stand by those raising and caring for animals worldwide, from livestock farmers to veterinarians and pet owners. The company's leading portfolio and pipeline of medicines, vaccines, diagnostics and technologies make a difference in over 100 countries. A Fortune 500 company, Zoetis generated revenue of $7.8 billion in 2021 with approximately 12,100 employees.
The Zoetis Equine division is committed to providing horse care you can count on. Our team includes numerous equine veterinarians and other experts who are inspired daily by the opportunity and profound responsibility to support horses, the owners who love them and the equine veterinarians and other care team members who safeguard their well-being every day. Whether at the clinic or in the field, Zoetis is always by your side with a comprehensive, innovative portfolio of equine products and services at every step of a horse's care and throughout the journey of a horse's life. Visit ZoetisEquine.com to learn more.
Become a Here For Horses Partner
Are you interested in being Here For Horses at a foundational level and shaping the next chapter of our industry engagement and awareness strategy? Become A Marketing Alliance Partner – join us as we seek to create lifelong engagement with the equine industry and community.